Gujarat Vadil Sukhakari Yojana 2022 – Healthcare Initiative for Elderly Citizens
Vadil Sukhakari Yojana 2022 has been launched by the Ahmedabad Municipal Corporation as a healthcare initiative for elderly citizens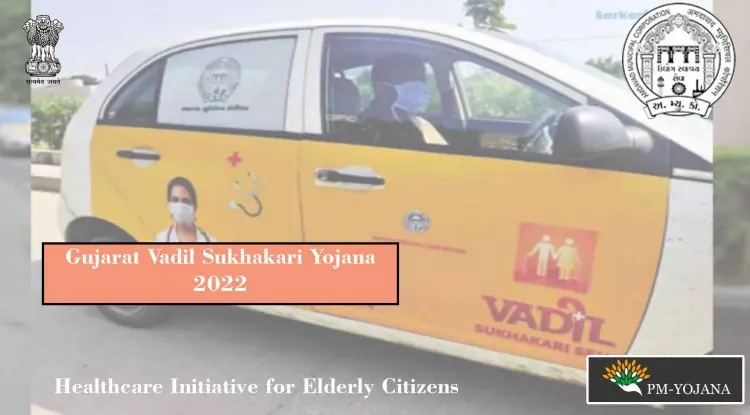 Gujarat Vadil Sukhakari Yojana 2022 – Healthcare Initiative for Elderly Citizens
Hello dear readers, today I have brought to you some important information regarding 'Gujarat Vadil Sukhakari Yojana'. I have brought especially for my readers from Gujarat. It aims to make the elder citizens of Gujarat healthy. Basically it is a Gujarat-Government scheme but Municipal Corporation Ahemdabad launched it for elder people. This is a health care initiative which basically focuses on the old people with diseases like diabetes, kidney disease, heart disease etc. It is a quite effective healthcare initiative by Ahemdabad Municipal Corporation.
So if you want to know more about this scheme, then do check this complete article on the scheme. Also share it with your friends so that a large number of people can take the benefit of this scheme.
Gujarat Vadil Sukhakari Yojana
The AMC has launched this yojana with the vision of providing medical facilities to the elderly people. The teams having 3 paramedical staffs will visit such elder people. They will not only be checking for the diseases but they will be doing the distribution of the following items as well like Vitamin C Tablets, Zinc Tablets and Samsamni Vati. Added to these they will also provide some other important medicines to the elder people. The scheme aims to assist about 30,000 people. A team will visit every elderly senior citizen after every 15 days which will ensure faster detection of the disease and hence medical team can cure it quickly. Majorly the diseases covered under this scheme are:
Diabetes
Hypertension
Blood Pressure
Kidney Disease
Oxygen Level
Heart Beats
Major Highlights of the Scheme
| | |
| --- | --- |
| Name of the Scheme | Vadil Sukhakari Yojana |
| Launched By | Ahemdabad Municipal Corporation |
| Beneficiaries | Senior Citizens |
| Objective | To make the elder people of Gujarat healthy |
Features of GVSY
The key features of this scheme are as follows:
Coverage: This scheme will cover about 30,000 people with co-morbidities (diseases).
Timely Checkup: Under this scheme the special teams will visit the people every 15 days.
Immunity Boosters: Under this scheme, the targeted people will receive tablets of Vitamin C, Zinc and Samsamni Vatiwhich will help to boost the immunity.
Database of Co-Morbidity of Senior Citizens
In order to manage the bulky data, the AMC has also developed special software to maintain this bulky record. Based on a household survey, AMC found that there are 30,000 senior citizens with co-morbidities. The AMC conducted survey 21 wards with greater incidence of Covid infection. These include Jodhpur, Bhopal, Chandkheda, Maninagar etc. The Gujarat Vadil Sukhakari Yojana is the first scheme for providing better healthcare facilities in the country.
If you found this scheme useful and beneficial then do share it with your friends. Also visit my homepage for more such schemes and any future update. Feel free to ask me any kind of query in the comment section.
Some FAQs
What is Gujarat Vadil Sukhakari Yojana?
This is basically a scheme which is meant to provide healthcare facilities to senior citizens.
After what duration will the medical team again check the same person?
After every 15 days, medical team will check the person.
What is given to the elder people as immunity booster?
As immunity booster, elder people are given tablets of vitamin C, zinc and Samsamni Vati.
Does this scheme also cover diabetic patients?
Yes it covers diabetic patients also.