Ethanol Blended Petrol (EBP) Programme
To increase indigenous production of ethanol the Government 2014 took multiple interventions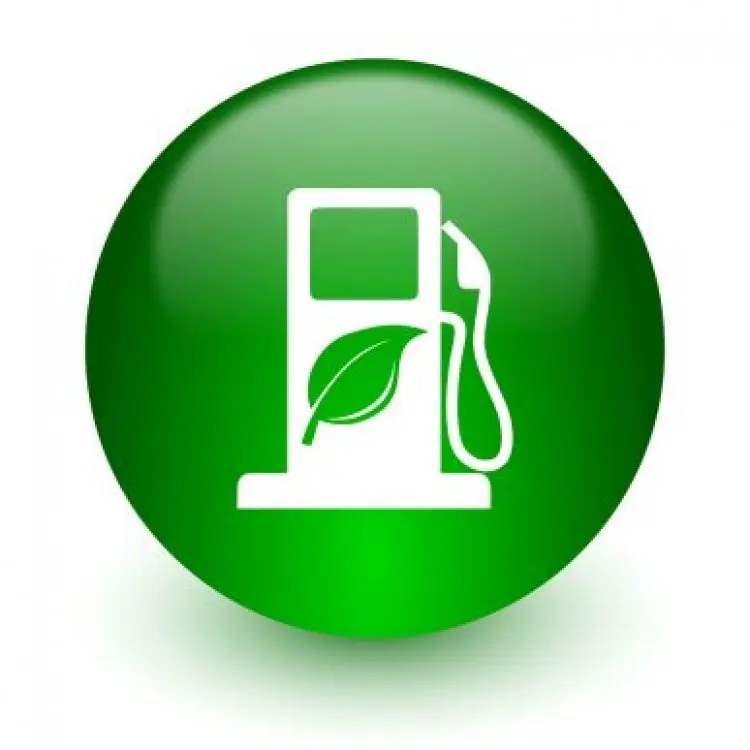 Ethanol Blended Petrol (EBP) Programme
Ethanol Blended Petrol (EBP) Programme Launch Date: Sep 1, 2015
The Cabinet Committee on Economic Affairs chaired by the Prime Minister Shri Narendra Modi has approved the following, including fixing higher ethanol prices derived from different sugarcane-based raw materials under the Ethanol Blended Petrol (EBP) Programme for the forthcoming sugar season 2020-21 during the Ethanol Supply ethanol for the EBP programme. Remunerative prices to ethanol suppliers will help in the reduction of cane farmers' arrears, in the process contributing to minimizing the difficulty of sugarcane farmers.
The government has been implementing Ethanol Blended Petrol (EBP) Programme wherein OMCs sell petrol blended with ethanol up to 10%. This programme has been extended to the whole of India except the Union Territories of Andaman Nicobar and Lakshadweep islands with effect from 01st April 2019 to promote the use of alternative and environment-friendly fuels. This intervention also seeks to reduce import dependence on energy requirements and give a boost to the agriculture sector.
The government has notified administered price of ethanol since 2014. For the first time in 2018, the differential price of ethanol based on raw material utilized for ethanol production was announced by the Government. These decisions have significantly improved the supply of ethanol thereby ethanol procurement by Public Sector OMCs has increased from 38 crore litre in Ethanol Supply Year (ESY) 2013-14 to contracted over 195 crore litre in ESY 2019-20.
With a view to providing a long term perspective to the stakeholders, MoP&NG has published "Ethanol Procurement Policy on a long term basis under EBP Programme". In line with this, OMCs have already completed the one-time registration of ethanol suppliers. OMCs have further reduced the Security Deposit amount from 5% to 1% extending a benefit of around Rs. 400 Cr. to ethanol suppliers. OMCs have also reduced the applicable penalty on non-supplied quantity from earlier 5% to 1% extending a benefit of around Rs.35 Cr. to suppliers. All these would facilitate ease of doing business and achieve the objectives of Atmanirbhar Bharat initiatives.
A consistent surplus of sugar production is depressing sugar prices. Consequently, sugarcane farmers' dues have increased due to the lower capability of the sugar industry to pay the farmers. The government has taken many decisions to reduce cane farmers' dues.
With a view to limiting sugar production in the Country and increasing domestic production of ethanol, the Government has taken multiple steps including, allowing the diversion of B heavy molasses, sugarcane juice, sugar and sugar syrup for ethanol production. As the Fair and Remunerative Price (FRP) of sugarcane and the ex-mill price of sugar have undergone changes, there is a need to revise the ex-mill price of ethanol derived from different sugarcane-based raw materials.
The developing natural concerns have additionally raised vulnerability over the utilization of fossil fuels. resources in taking care without bounds vitality requests and has required the scan for interchange wellsprings of vitality. Bio-energizes are gotten from inexhaustible Bio-mass assets and in this way, give a key preferred standpoint to elevate reasonable advancement and to supplement regular vitality assets in meeting the quickly expanding prerequisites for transportation powers.
Bio-powers can contribute towards fulfilling quickly expanding vitality needs in an earth kind and financially savvy way while diminishing reliance on the import of petroleum products and in this manner upgrading National Energy Security. Numerous nations on the planet have effectively executed Bio-fuel programs, Brazil being where a few armadas of vehicles are running at 100% Ethanol-based powers. Brazil is the biggest maker of sugarcane on the planet and its Ethanol construction fuel program is situated in light on sugarcane basically, while in the US, corn is utilized for the creation of Ethanol for running bio-fuel program. India is one of the world's biggest sugarcane makers can likewise receive the rewards by effective usage of the Biofuels program.
In 2015, the Government has requested that OMCs target a 10 % mixing of ethanol in whatever number of States could reasonably be expected. Ethanol, anhydrous ethyl liquor having a concoction equation of C2H5OH, can be created from sugarcane, maize, wheat, and so on which are having high starch content. In India, ethanol is chiefly delivered from sugarcane molasses by the aging procedure. Ethanol can be blended with gas to shape distinctive mixes. As the ethanol particle contains oxygen, it enables the motor to all the more totally combust the fuel, bringing about fewer emanations and consequently diminishing the event of natural contamination. Since ethanol is created from plants that outfit the energy of the sun, ethanol is likewise considered a sustainable fuel. Ethanol Blended Petrol (EBP) program was propelled in January 2003. The program tried to advance the utilization of option and condition cordial powers and to lessen import reliance on vitality prerequisites.
Objectives of Ethanol Blended Petrol (EBP)
The OMCs are to secure ethanol from residential sources. The Government settles the cost of ethanol. As petroleum has been decontrolled with impact from June 2010 OMCs take a suitable choice on valuing of oil according to global costs and economic situations.
To enhance the accessibility of ethanol and support ethanol mixing, the Government in December 2014 has made after strides. Service of Petroleum and Natural Gas, on the first of September 2015, between Alia, has requested that OMCs target 10 % mixing of ethanol in Petrol in whatever number States as could be expected under the circumstances.
Furthermore, charges will be paid to the ethanol providers according to actuals if there should be an occurrence of Excise Duty and VAT/GST and transportation charges as chosen by OMCs.
The costs of ethanol will be audited and reasonably amended by the Government whenever the ethanol supply period is from first December 2016 to 30th November 2017 relying on the predominant monetary circumstance and other applicable elements.
Benefits of Ethanol Blended Petrol (EBP) Programme
In the Union Government in December 2014 had chosen to oversee the cost of ethanol under the EBP Program keeping in mind the end goal to increase the supply of ethanol. In incompatibility with this, the Government had settled conveyed cost of ethanol amid ethanol supply years 2014-15 and 2015-16 in the scope of Rs.48.50 to Rs.49.50 per liter including duties and transportation charges. It has served to fundamentally enhance the supply of ethanol from 38 crore liters amid ethanol supply year 2013-14 to 111 crore liters from 2015-to 16.
It is the procedure of blending petroleum with ethanol. The blend is called as Ethanol Fuel/Gasohol which is considered a semi-sustainable power source. Ethanol is biofuel gotten from Sugarcane molasses (by-item in the transformation of sugarcane to sugar), corn, sorghum, and so forth.
In India, the routine regards to mixing ethanol began in 2001. It was the first time said in the Auto fuel approach of 2003. Afterward, National Policy on Bio-energizes, 2009 made it obligatory for oil organizations to offer oil mixed with no less than 5% of ethanol.
Ethanol Blended Petrol (EBP) Programme:
To increase indigenous production of ethanol the Government in 2014 took multiple interventions like: –
Re-introduction of administered price mechanism;
Opening of an alternate route for ethanol production;
Amendment to Industries (Development & Regulation) Act, 1951 which legislates exclusive control of denatured ethanol by the Central Government for smooth movement of ethanol across the country;
Reduction in Goods & Service Tax (GST) on ethanol meant for EBP Programme from 18% to 5%;
Differential ethanol price based on raw material utilized for ethanol production;
Extension of EBP Programme to the whole of India except islands of Andaman Nicobar and Lakshadweep Wef 01st April 2019;
Interest Subvention Scheme for enhancement and augmentation of the ethanol production capacity by the Department of Food and Public Distribution (DFPD);
Publication of Long-Term Policy on ethanol procurement.
For the first time during the ethanol supply year 2018-19, following raw materials apart from C heavy molasses were allowed for ethanol production viz. B heavy molasses, sugarcane juice, sugar, sugar syrup, and damaged food grains like wheat and rice are unfit for human consumption. Also, different ex-mill price of ethanol, based on the raw material used for ethanol production, was fixed by the Government in the case of sugarcane juice/sugar/sugar syrup, B heavy molasses, and C heavy molasses.
The aforesaid actions helped in increasing ethanol procurement by PSU OMCs from 38 crore liters during Ethanol Supply Year (ESY) 2013-14 (December 2013 to November 2014) to 188.6 crore liters during 2018-19 (December 2018 to November 2019) thereby achieving average blend percentage of 5.00% in ESY 2018-19.
Under the EBP Programme, the target for ongoing ESY 2019-20 (December 2019 to November 2020) is 7% which has to be progressively increased to 10% by ESY 2021-22.
Major reasons cited for lower offers/supplies during ongoing ESY 2019-20 is due to low production of Sugarcane crop in Maharashtra & Karnataka, production not started by new distilleries who had participated in the tender, etc.
With a view to achieving 10% ethanol blending in petrol by 2021-22 and 20% by 2030, constraint in available ethanol distillation capacity was identified as one of the actionable points. In order to address the ethanol distillation capacity constraint, the Department of Food and Public Distribution (DFPD) notified a Scheme on the 19th of July 2018 for extending financial assistance to sugar mills for enhancement and augmentation of the ethanol production capacity.
MoP&NG has also issued a 'Long Term Ethanol Procurement Policy' under EBP Programme on 11.10.2019
India is the largest sugar-consuming country in the world and the second-largest sugar manufacturer excluding traditional sweeteners such as Gur/Khansari. The sector has the reputation of being plagued by cyclicality and has gone through varying degrees and forms of control by the Government. Uttar Pradesh, Maharashtra, and Karnataka lead in terms of sugar production with the U.P. having more private mills and Maharashtra having more under the cooperative model.
The sugarcane crop needs a lot of water and therefore, in peninsular India, it is monsoon dependent while in States like UP, it relies on water from the perennial rivers. Sugar mills in India source their sugarcane from a 'command area' which is statutorily allocated to them. The price for sugarcane procurement is also regulated, with the Central government fixing a 'fair' price each year. State governments sometimes fix their own prices over and above this.
Although the sugarcane crop is a lucrative cash crop with farmers statutorily assured of a minimum price from the mills, the sugar sector is subject to considerable cyclicality and has the reputation of being tumultuous. A few years of rising production resulting in record sugar production often leads to a build-up of inventories and a crash in sugar prices as the market faces a supply glut. Sugar mills, given that they have to procure cane at fixed prices from farmers irrespective of end-product realizations, delay their payments for the cane. This in turn leads to a build-up of the notorious cane arrears to farmers, even though mills are liable to pay farmers within 14 days.
High arrears lead to lower cane plantings the next season, as farmers switch to better alternatives. Sometimes poor monsoons or pest attacks also curtail production. When this curtails output, balances out demand and supply, and props up sugar prices, the next upcycle begins. This sugar cycle in India traditionally followed a five-year pattern with three bumper years followed by two deficit ones. In recent years though, with farmers consistently preferring sugarcane (both sugarcane procurement and prices are assured by the sugar industry whereas for crops such as foodgrains, procurement by government agencies at MSP is uncertain), the sugar industry has faced more glut years with poor prices, than deficit ones with lucrative realizations.
Owing to consistently high production in the last few years, (especially in 2017-18 and 2018-19 which saw record highs), improved recovery rates and cane yields, the sugar year 2019-20 (October to September) began with a record high opening stock of 146 lakh tonnes. The year closed with 106 lakh tonnes thanks mainly to lower production owing to a below-normal rainfall which turned out to be a blessing in disguise.